INTERPENETRATION: a travel crossed the folded space 상호침투: 접힌 공간을 가로지르는 여행
Group Show 'Wrap Around the Time' at Nam June Paik Art Center(Yongin, S.Korea, 2016)

*List of Works:
-Circle 원(圓)_5 channel video(9min 6sec)_2016
-Square 방(方)_4 channel video(7min 58sec)_2016
-Triangle 각(角)_3 channel video (13min 13sec, 9min 35sec, 13min 13sec)_2016
*글_유재원 (언어학자)
*Exhibitions:
2019 in between 0.013 seconds, Sehwa Museum of Art(Seoul, South Korea)
2016 Wrap Around the Time, Nam June Paik Art Center(Yongin, South Korea)

This is produced and presented in commemoration of the 10th anniversary of the death of Nam June Paik, to pay tribute to his work on the three elements. Monitors which are arranged to form the shapes of circle, square and angle show the images explaining the symbolic meanings of each shape.
〈상호침투: 접힌 공간을 가로지르는 시간 여행>은 원, 사각형(방), 삼각형(각)의 상징구조를 지니고 있는 다채널 영상작업으로서, 각 작업요소의 상징의미는 다음과 같다. 우주운행의 자연스러운 이치를 반영한 '원', 분열과 분쟁의 땅에 생명력과 희망을 상징하는 조각 빛의 시적 미장센을 표현한 '방' 그리고 개미의 2차원, 인간의 3차원, 인터스텔라의 다차원으로 여행하고 있는 보이저1호에 대한 고독한 여정을 담고 있는 '각'으로 이루어져 있으며, 이 삼원소의 상징을 조형화한 영상설치작업이다.
이 작업은 새로운 변화를 맞이하기 위한 철학적, 미학적 탐구 작업으로서, 상호 이질적 요소들의 간섭과 충돌, 침투와 결합 등으로 인하여 발생 가능한 다양한 변화를 만들어내기 위한 미적경험 장치이다.


INTERPENETRATION: a travel across the folded space 원방각: 접힌 공간을 가로지르는 여행, 2016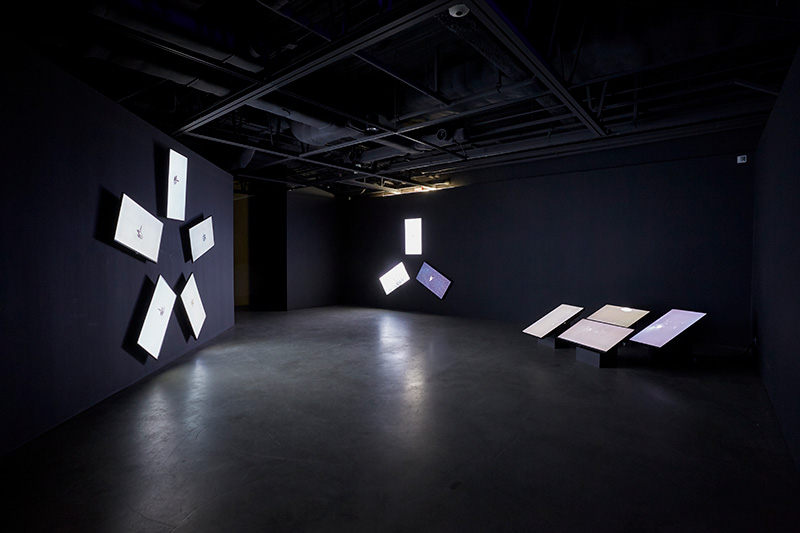 installation view @Sehwa Museum of Art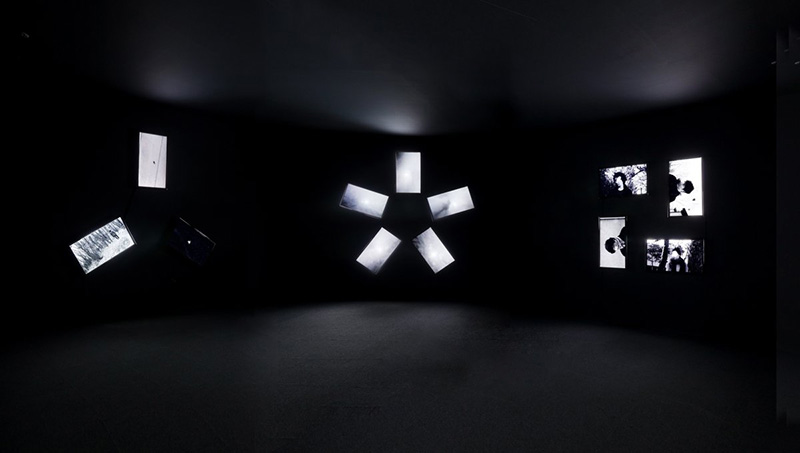 installation view @Nam June Paik Art Center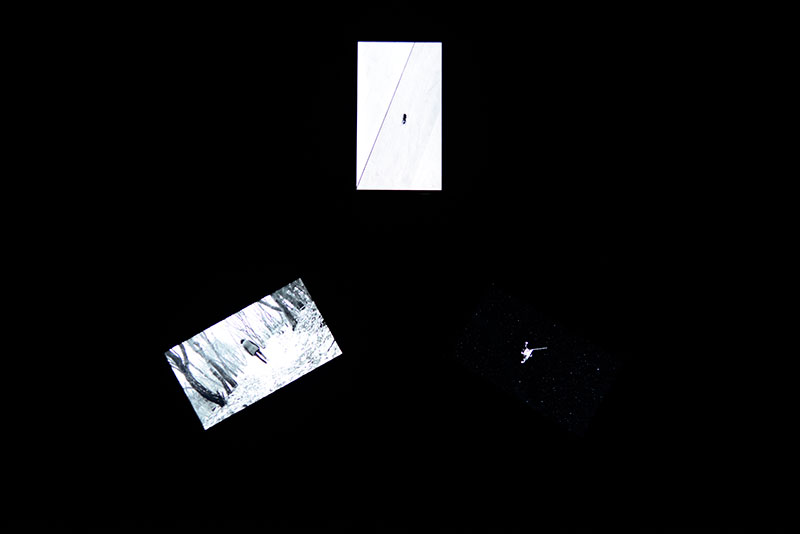 INTERPENETRATION_triangle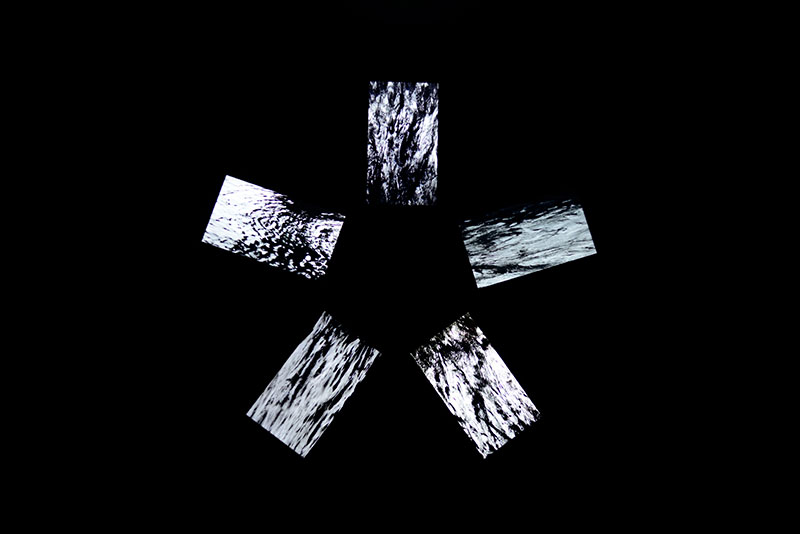 INTERPENETRATION_circle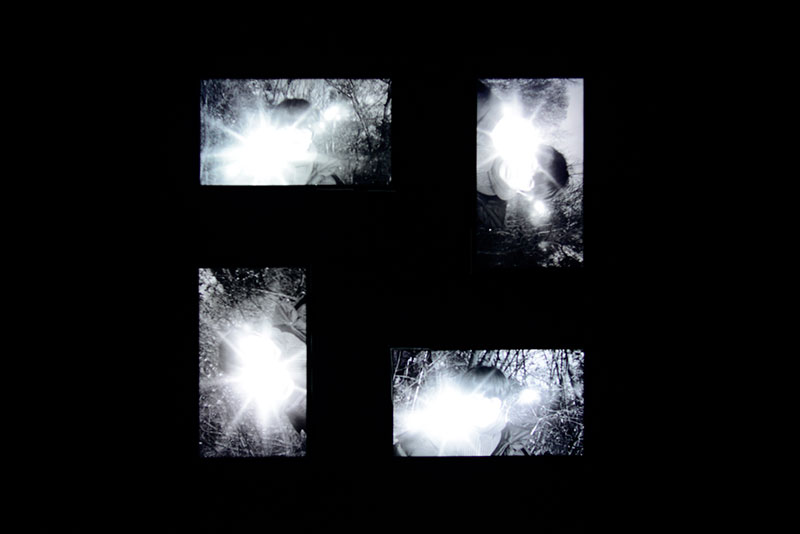 INTERPENETRATION_square